Project Background
A Tradition of Excellence:
St. Edward High School is a renowned college preparatory school
located in Lakewood, Ohio. The school is known for its rigorous academics, acclaimed arts program, and
dominating athletics teams
. Since 1978, St. Ed's has won 66 state championships and 11 national championships. Each fall sports season, the St. Edward Athletic Boosters puts together a program highlighting all teams competing and the tradition of excellence that follows the school's football team.
As an alumnus of the Class of 2018, the Boosters reached out to Dylan to create the 2019 Fall Sports Program. This is a full color, 90-page booklet that is sold at home sporting events. The program was designed in Adobe InDesign, with graphics and other photo enhancements being created in Adobe Illustrator and Adobe Photoshop, respectively.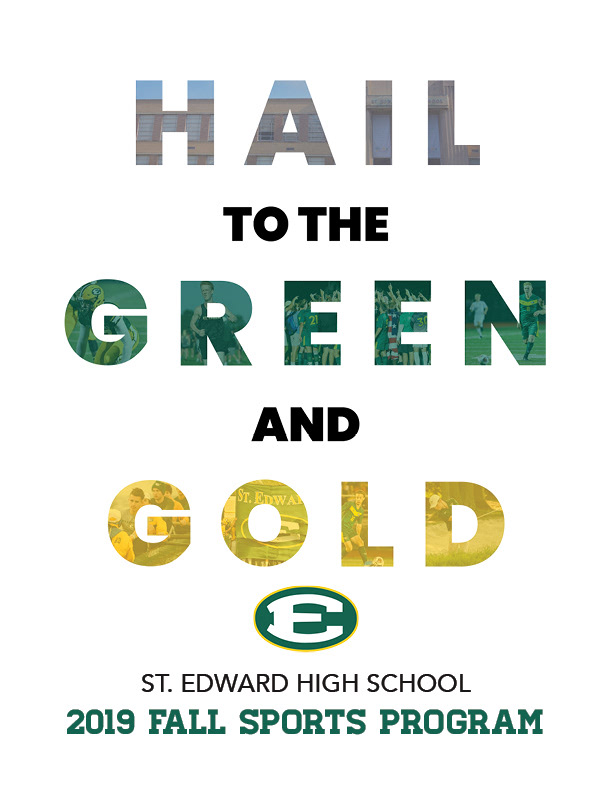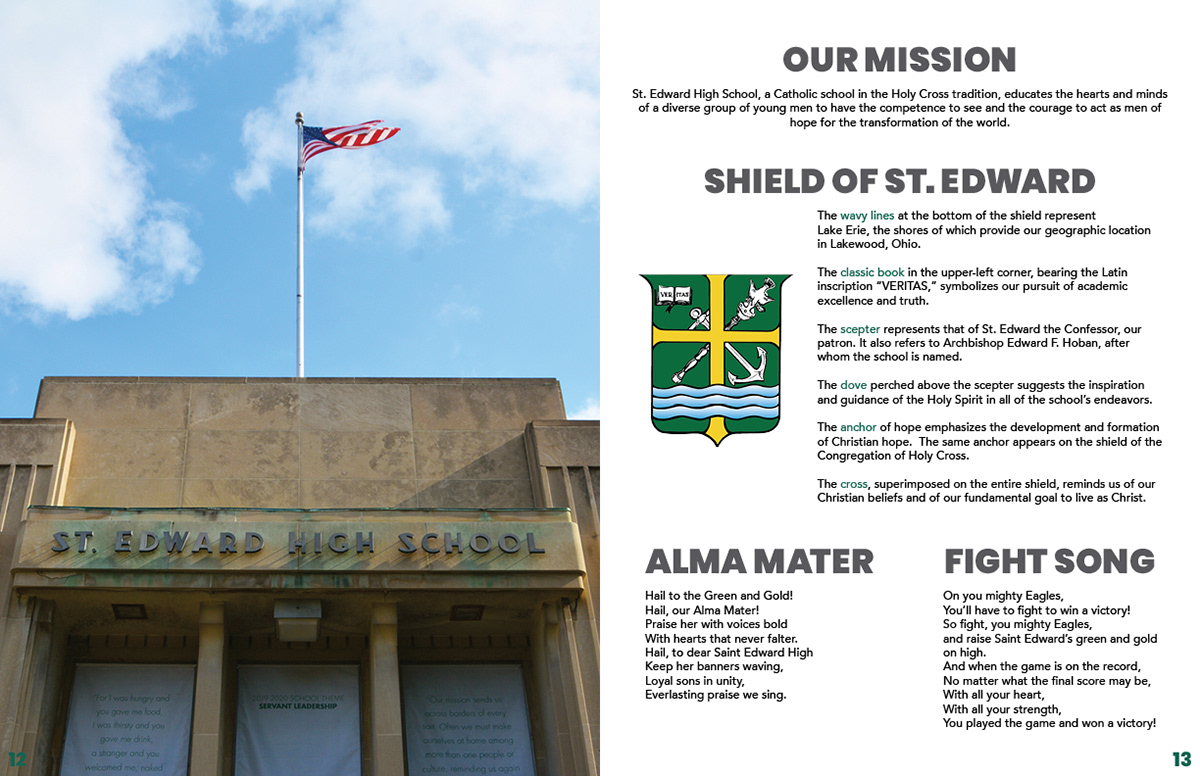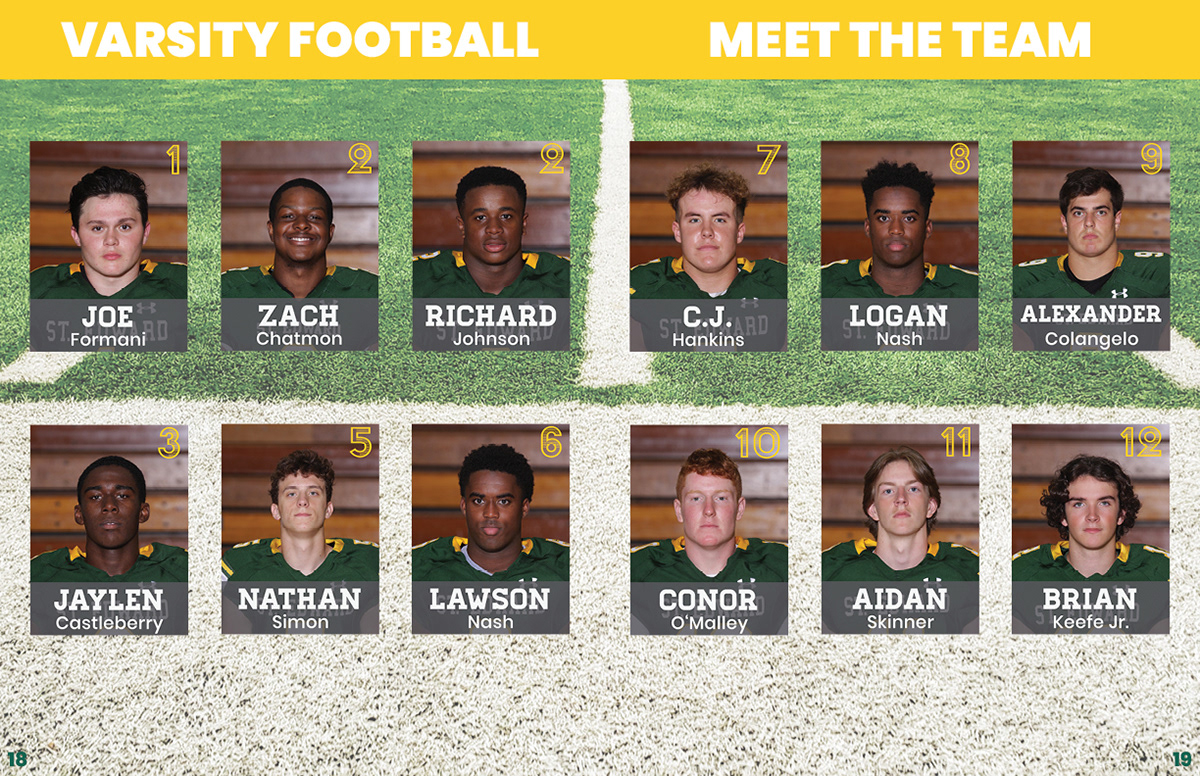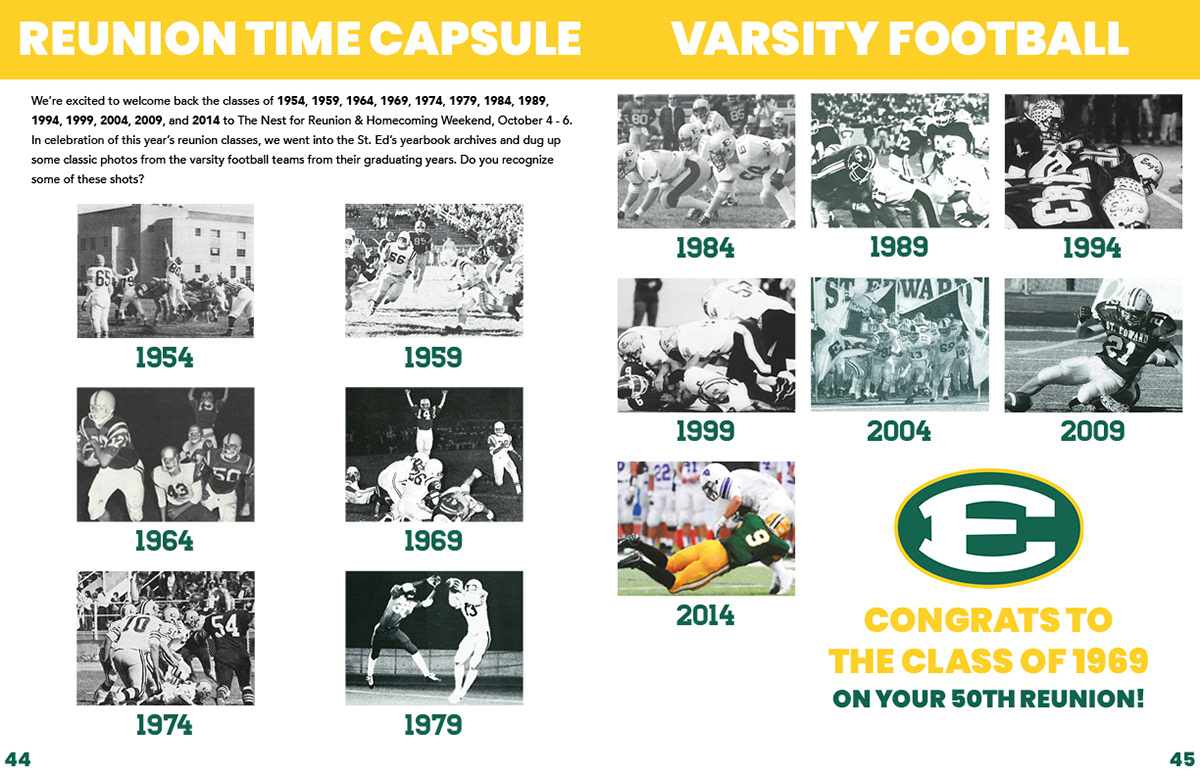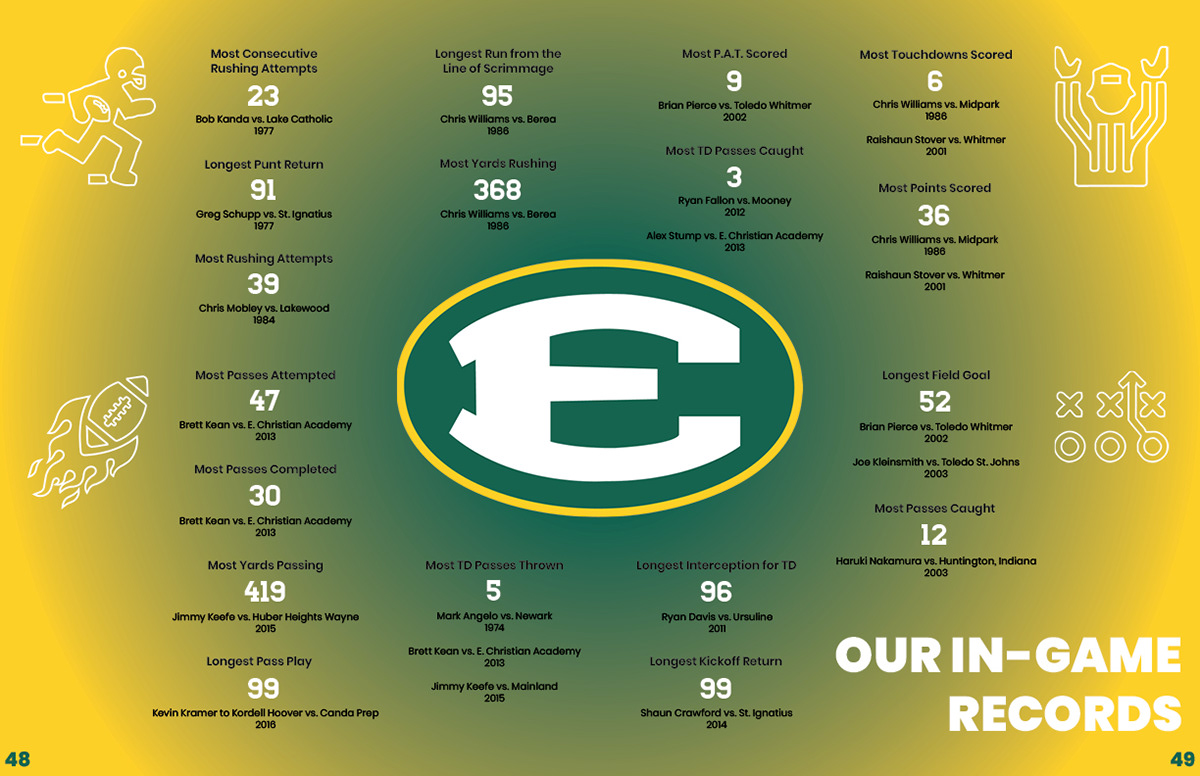 Dylan's Spark: Graphic Design
For the program,
Dylan wanted to create a blend of traditional and modern elements
, as the type of content in the program stays consistent each year. The cover received a redesign, transitioning away from a grid collage to a line from the school's alma mater with photos placed within each letter. This creative choice highlights the closeness of the school's athletic programs with its tradition and history. The cover is also a bold presentation of the various fall sports teams and student activities.
The program primarily features the football team. As such, attention was given to presenting information, like rosters, records, and photos, in an easy-to-interpret manner. Along with this, additional pages were added to capture the history of the school, such as the spread featuring photos from the varsity football teams from years past.
2019's program received acclaim from fans, noting the revamped design and modern aesthetic that appeals to both alumni and current families. This program could not have been created without the support of the Boosters, the sponsors (whose advertisements are featured throughout the book), and the family of Dylan who devoted hours to proofread all copy and information in the program.