Project Background
Moving to the CLE:
KODIS is a premier storage and logistics company based in Northeast Ohio. As the company continues to grow, they looked to move their headquarters to a central, vibrant location: Cleveland.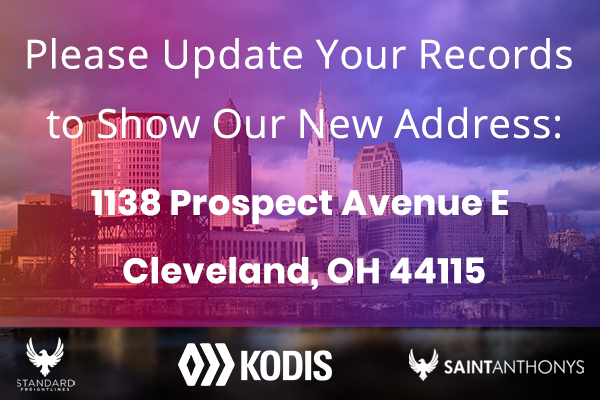 Dylan's Spark: Graphic Design
The
final design of this graphic
, albeit simple, has various underlying meanings. KODIS' logo contains a beautiful & modern gradient spanning the width of the three symbols. Dylan subtracted the gradient from the logo and applied it as an overlay to an image of Cleveland's skyline, communicating KODIS' presence in Cleveland and vice-versa. The inclusion of the gradient also pays testament to KODIS' versatility and service offerings for companies around the globe.