Project Background
The Business:
Goldie's Donuts & Bakery is a bakery that was founded in Lyndhurst, Ohio (just outside of Cleveland) in 2018. 
Dylan's Role:
The owners came to Dylan to
design their website
and
graphics for their store and social media
. This project is special because of the vibrant colors and the family dynamic that was involved. The biggest challenge was to combine both familial roots and the mission to help and support the local community.
Dylan's First Spark: Web Design
When
first beginning to design the website for Goldie's
, the goal was to create a modern, easy to navigate hub for information, food, and interaction. For this reason, the landing page was one of the last elements of the website that was designed. The site's home landing page reflects the rest of the website with both content and vibrancy. The color gold is accentuated all across the landing page, beginning with the top strip bar. This gold contrasts boldly with the white background, highlighting specific parts of the page of worth. 
The menu bar was custom designed to allow for the logo to be front and center, rather than to the left, as it is on so many websites. Also in the header are quick reference buttons, created specifically for contact ease on all versions of the website: desktop, tablet, and mobile.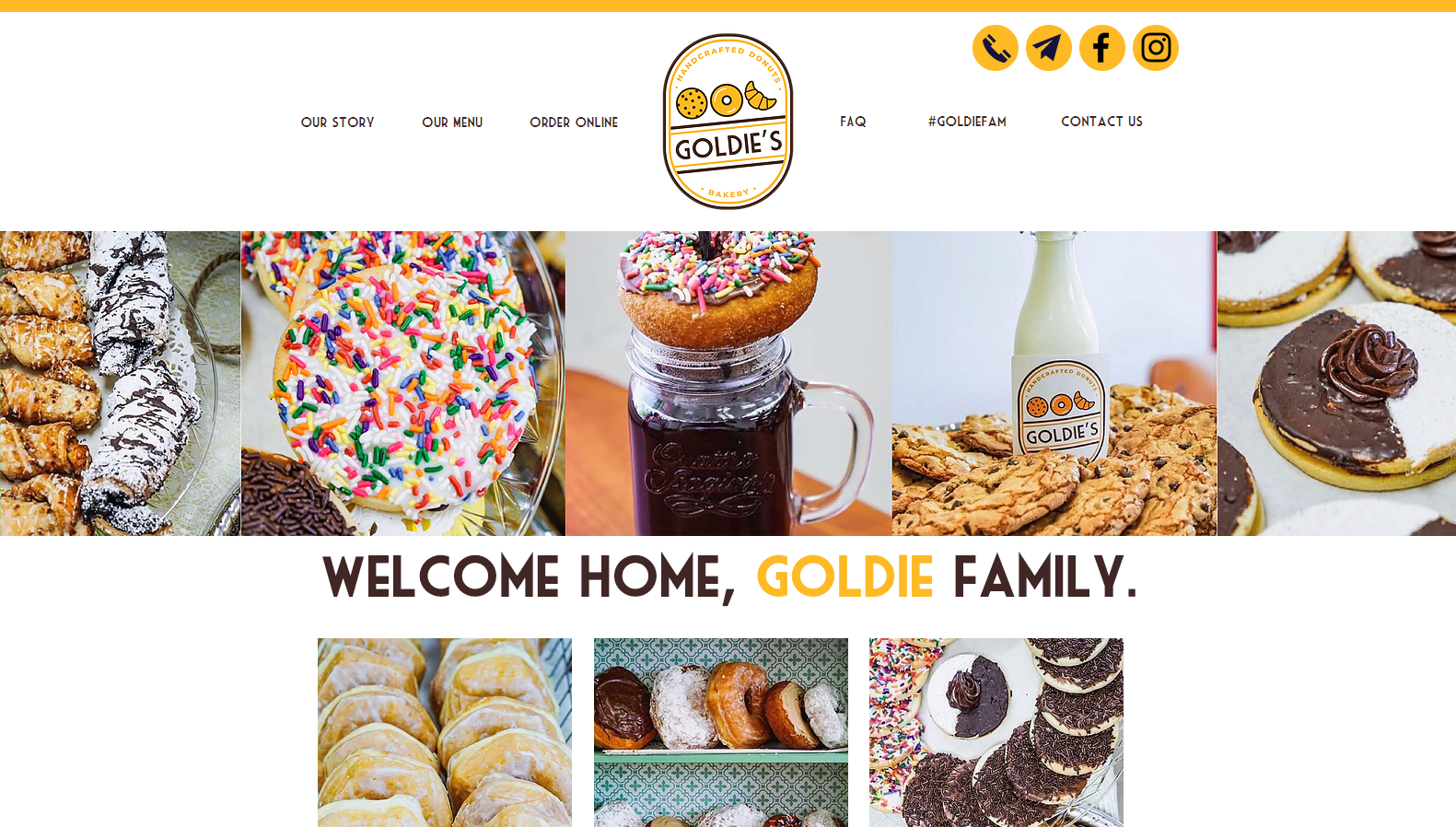 The bottom half of the landing page contains hover boxes that reveal hidden, energetic information for customers. The motif of a family is also heavily woven throughout the website and is the core of the "Goldie Family" marketing campaign, also developed by Dylan.
With Goldie's being a new bakery, special attention was given to the applets included on the website. Menus and online ordering functionalities were looped through the CMS for ease and feasibility. When possible, the inherent CMS elements were included as well due to their high-end support structure and reliability.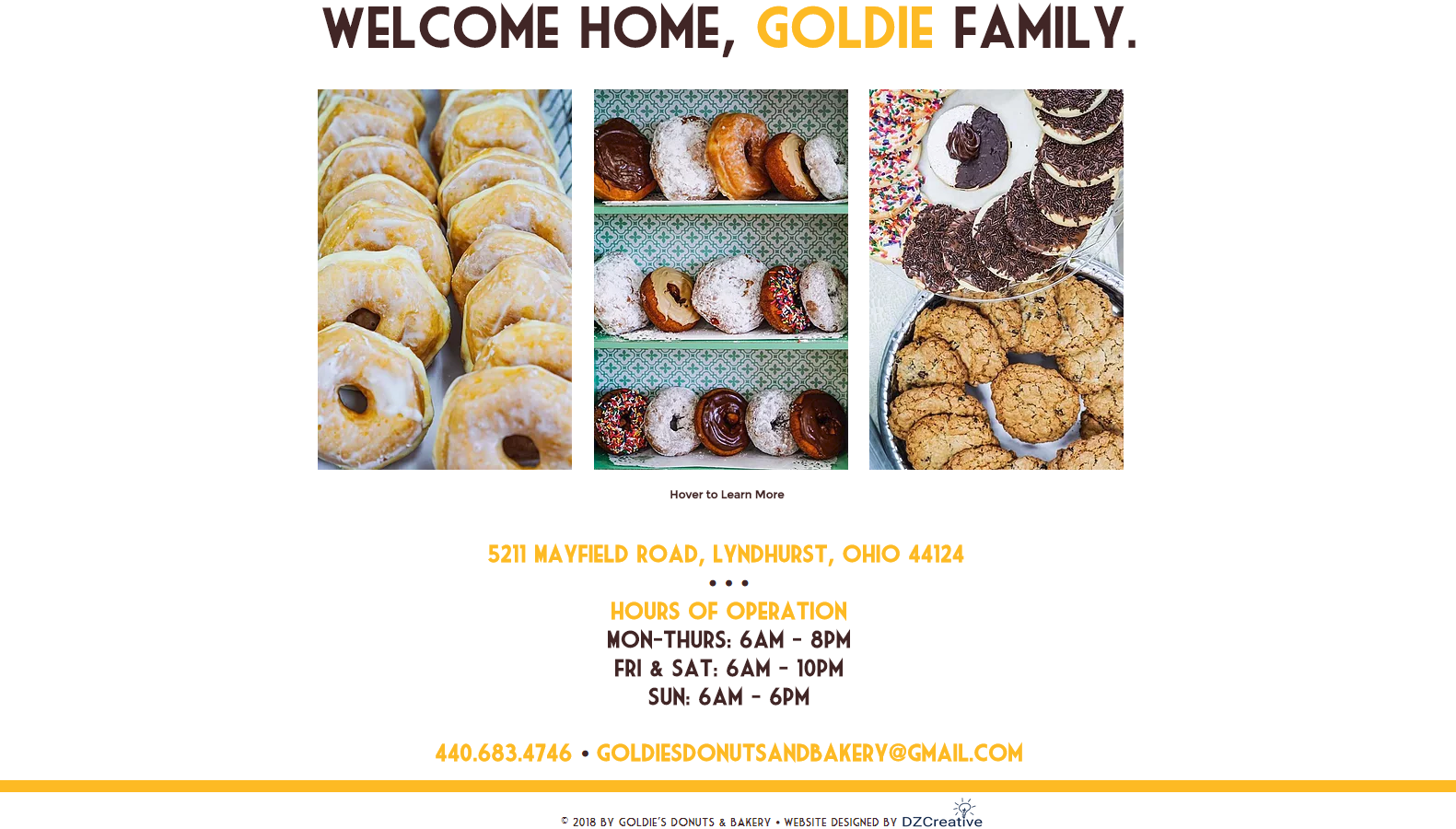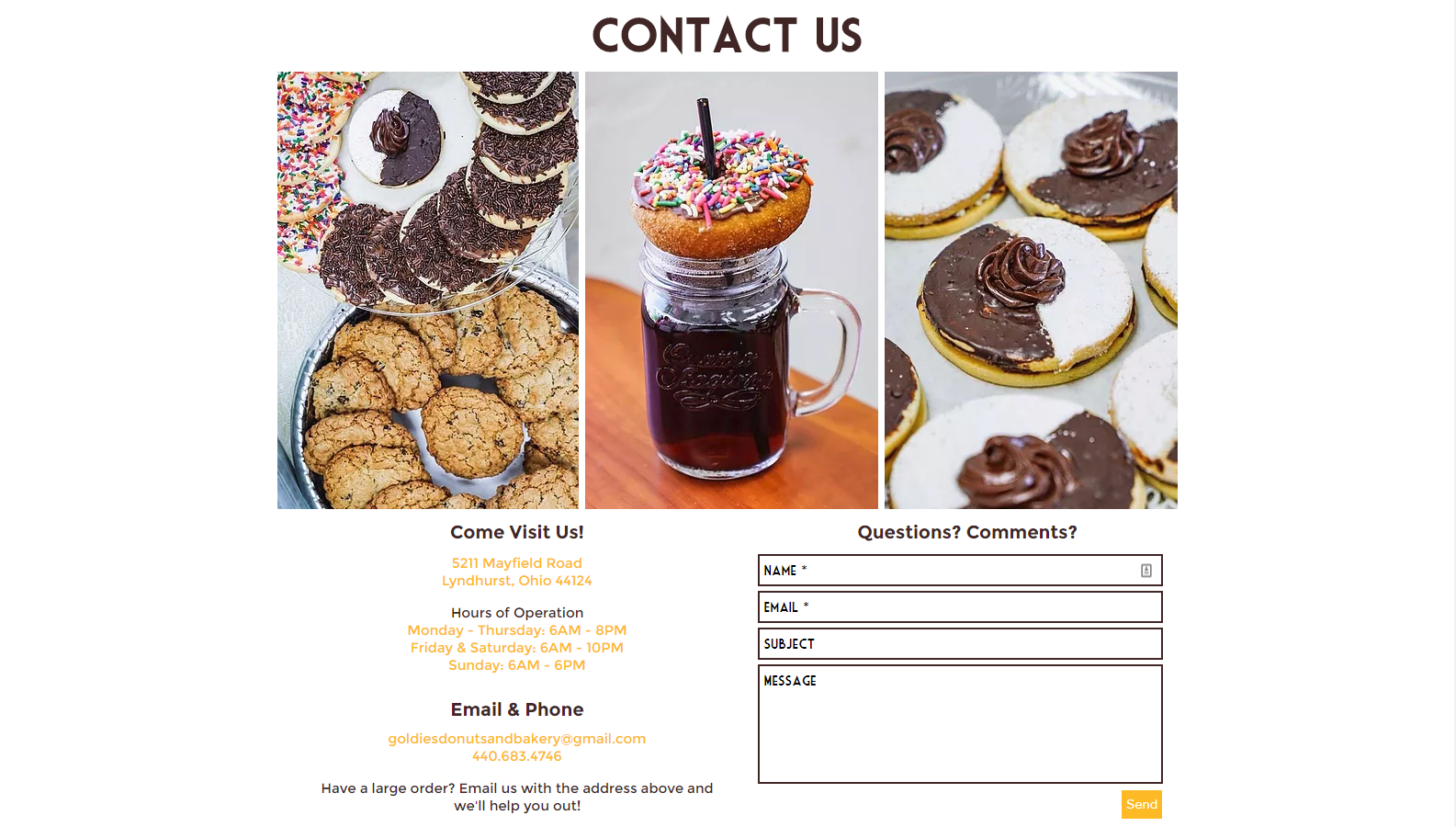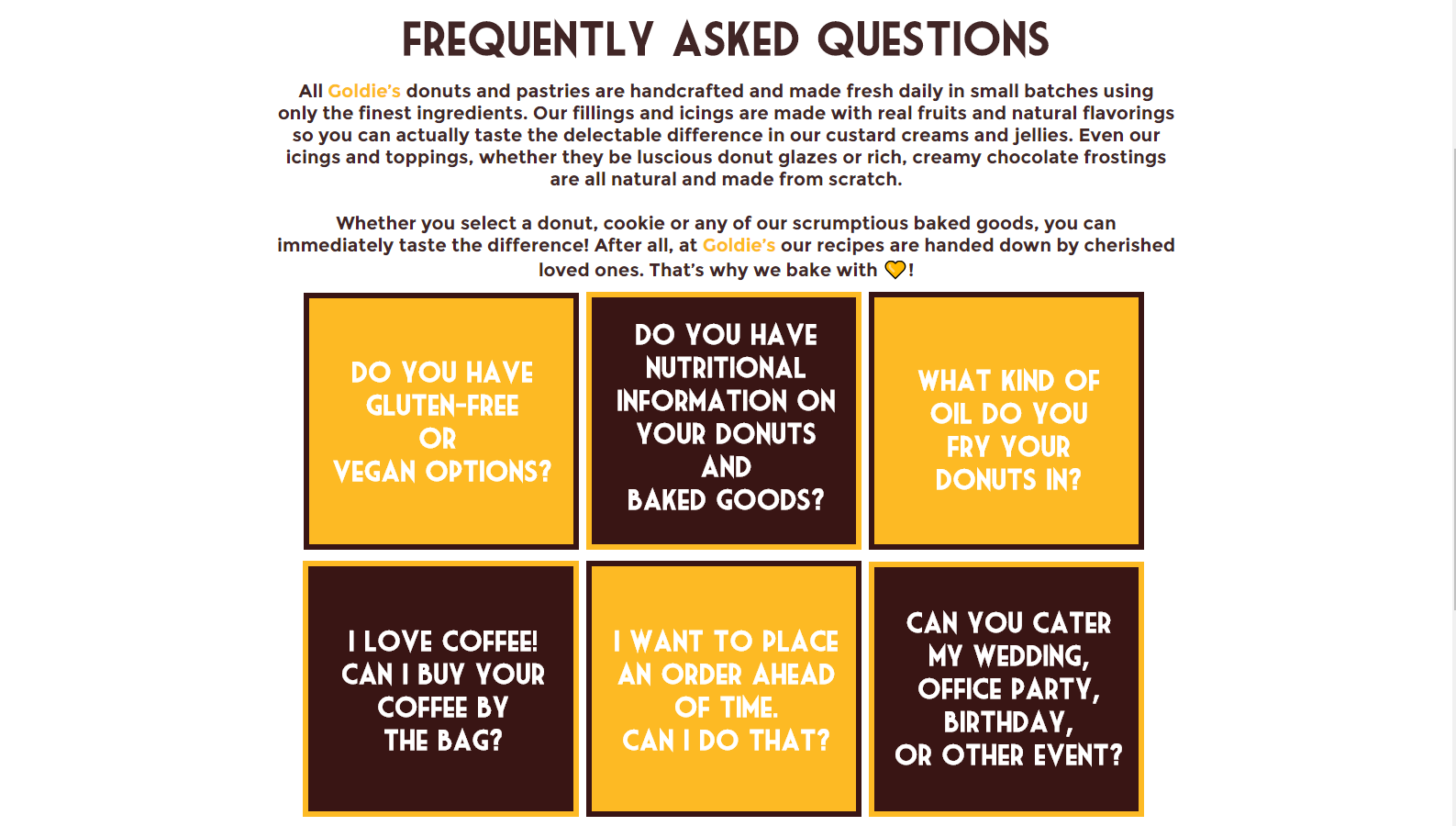 Dylan's Second Spark: Graphic Design
Identity Guidelines were custom developed for Goldie's. Beginning with the store's logo, which was created by a New York designer, the primary and secondary fonts were established, along with the primary colors. From this, additional fonts and colors were chosen to accentuate the existing and to provide variance across graphics.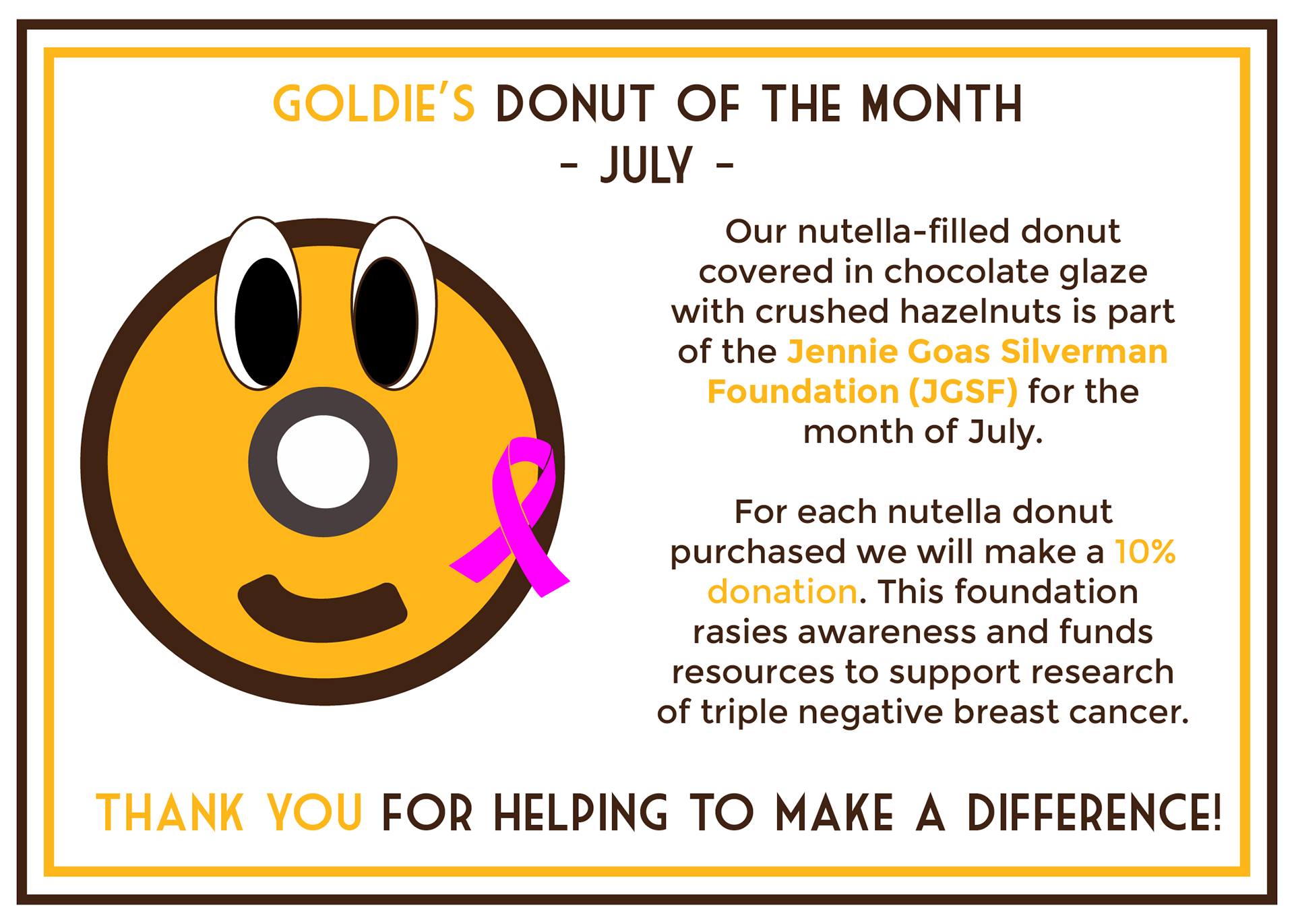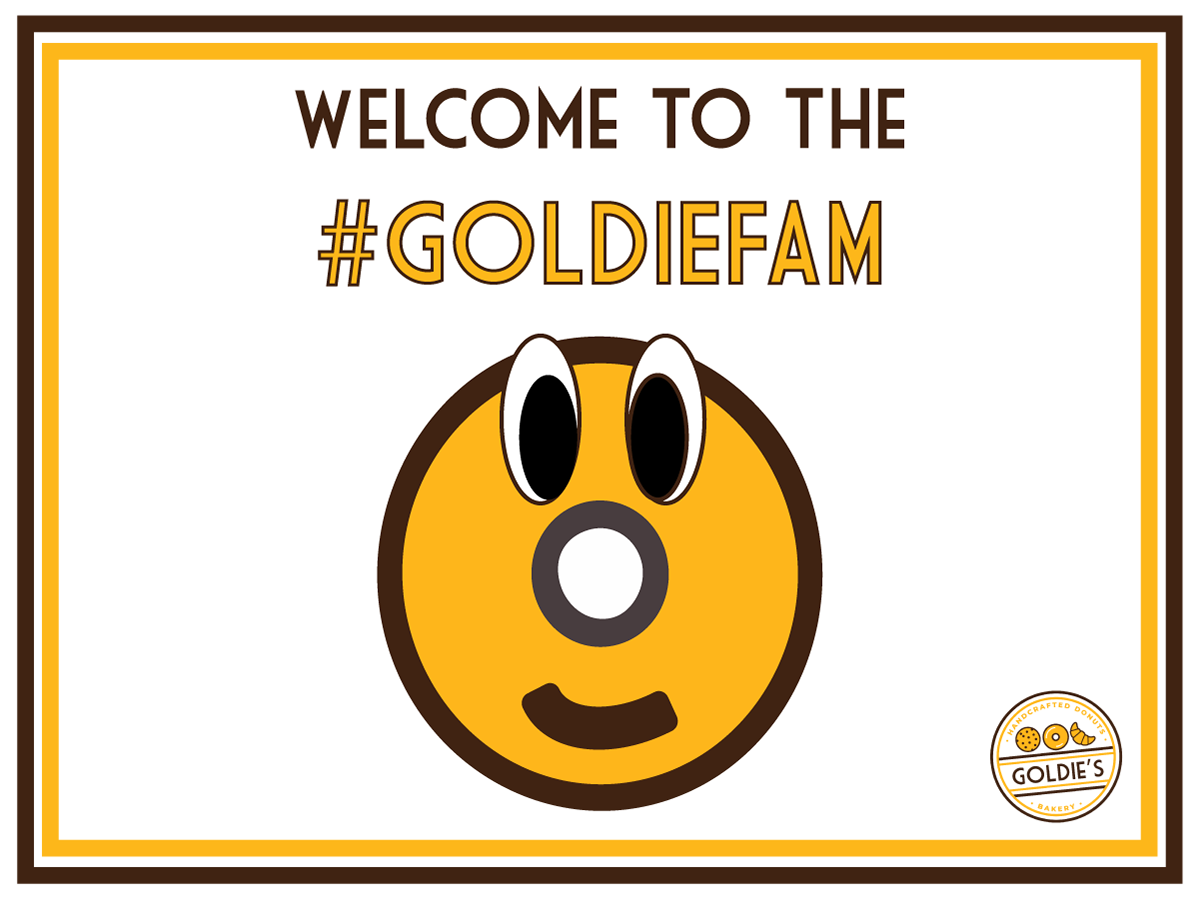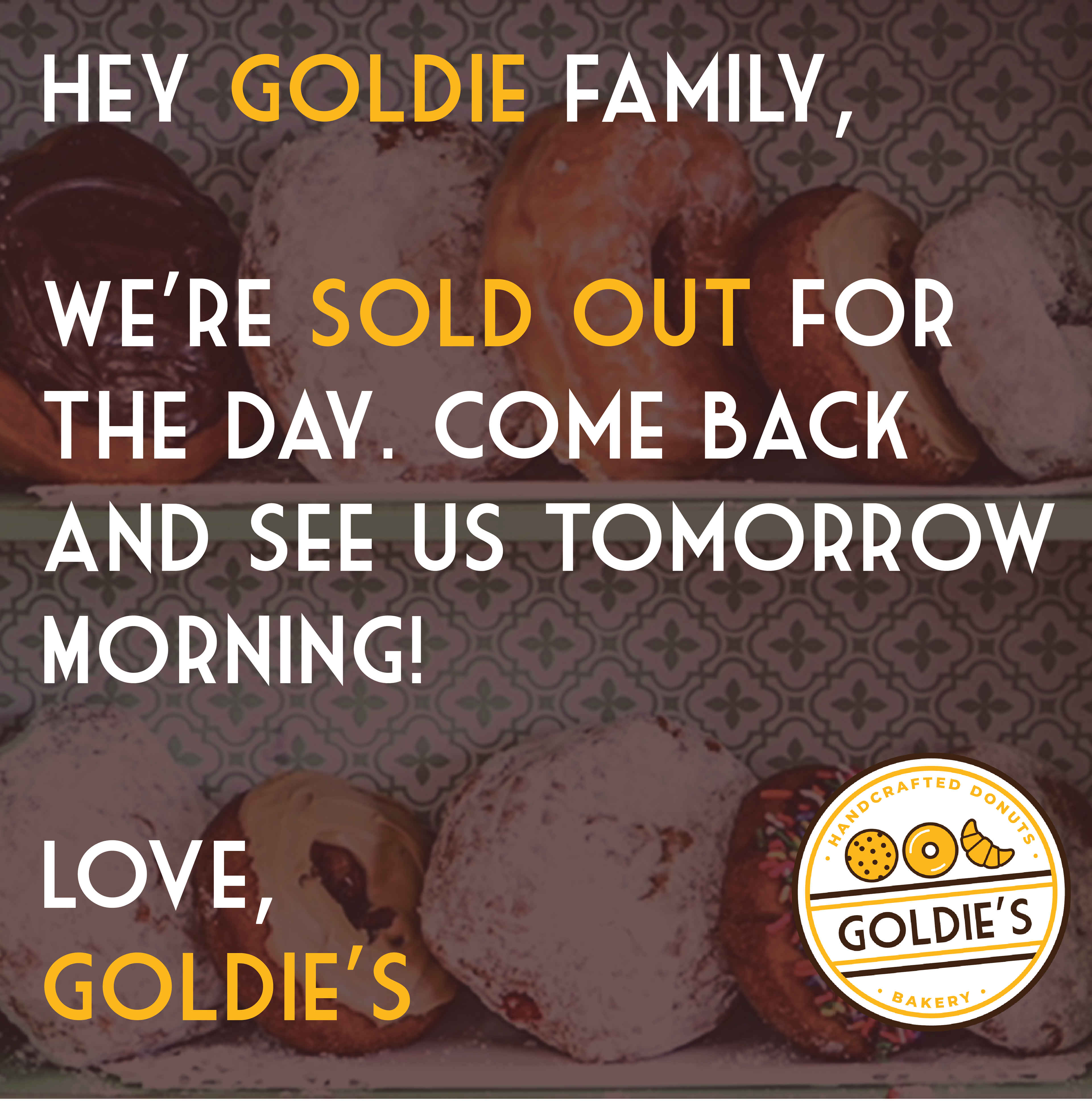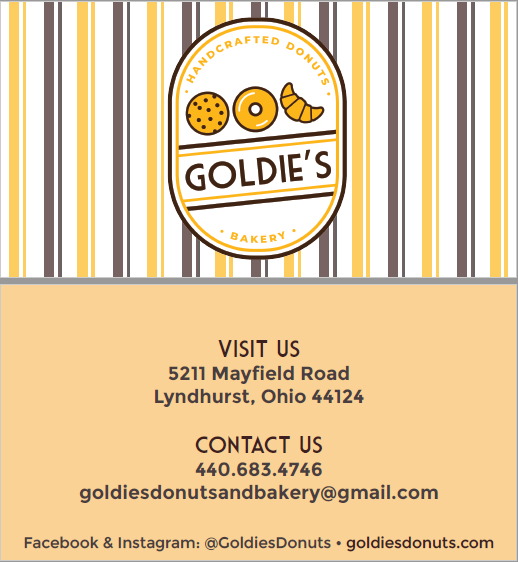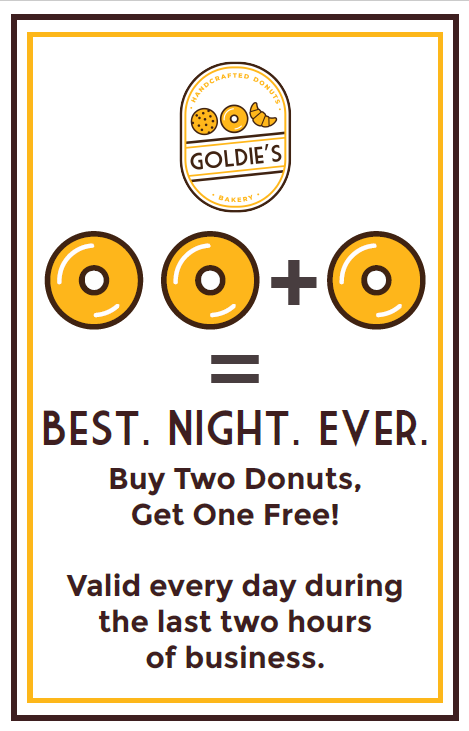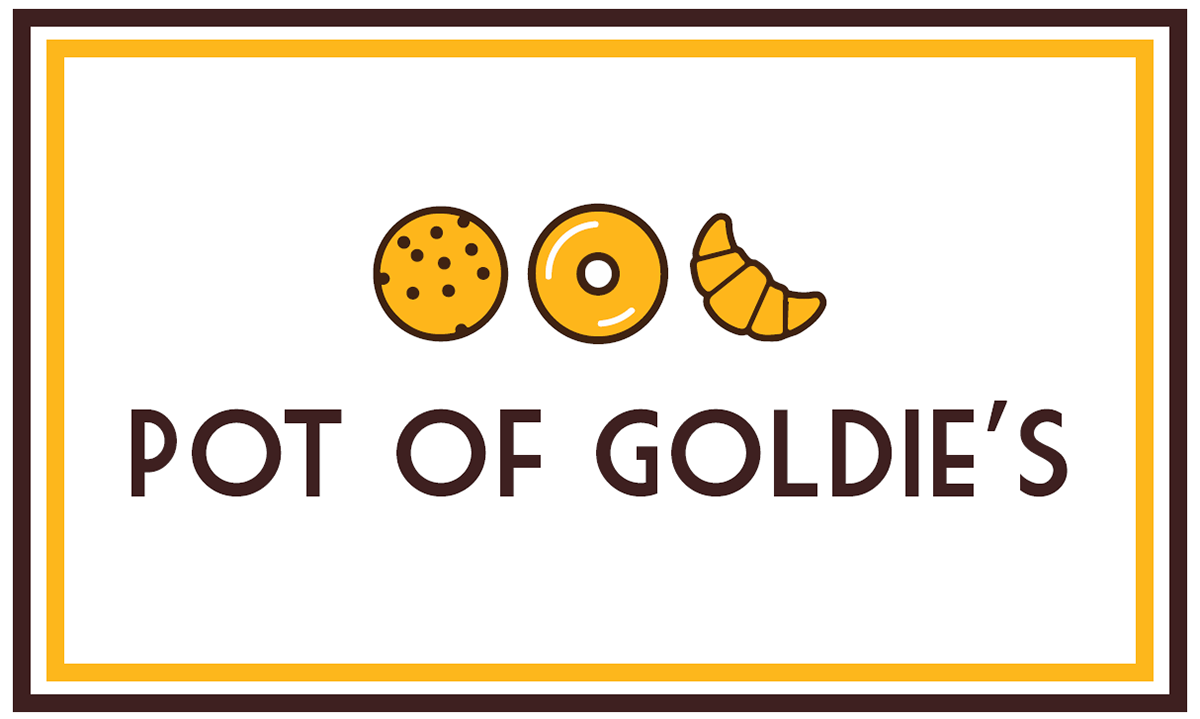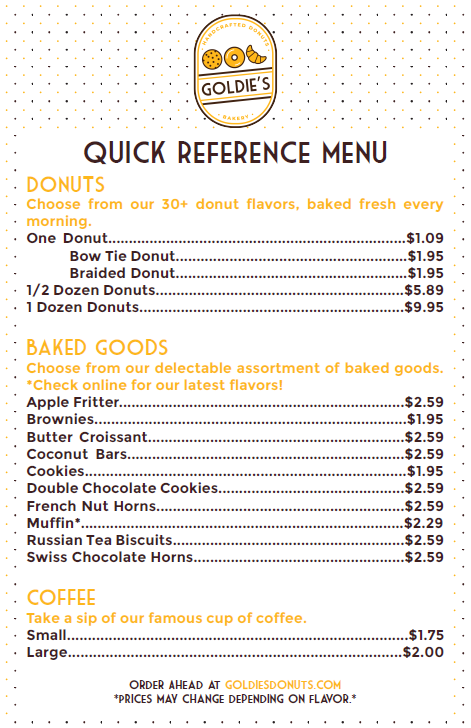 Beth's First Spark: Painting a Mural
When furnishing their new store in Lyndhurst, the owners of Goldie's approached Dylan and asked for recommendations for an artist who could paint a mural inside their store. Dylan immediately asked his close friend and award-winning artist, Beth Ziegelmeyer. 
Throughout the summer, Beth worked to paint a mural depicting the shop's greater role and responsibility within the City of Cleveland and the colors that bring the community together each day.
The mural continues to be a focal point of the store when patrons come to visit.