Project Background
For high schoolers interested in global affairs and debate, Model United Nations is the club to join. The
Cleveland International Model United Nations Conference
(CLEIMUN) is a world-renowned conference where hundreds of students from around the globe come to Cleveland annually to spend 3 days creating solutions to the world's most dire issues. CLEIMUN is managed and operated entirely by students from high schools in the Greater Cleveland-area.
St. Edward High School
and the
Cleveland Council on World Affairs
partner each year to host the conference.
Dylan's Role:
Dylan had the privilege of working for CLEIMUN from its inception in October 2015, helping to grow it into the conference that it is today. For CLEIMUN, Dylan managed their marketing and creative outreach through the Press & Logistics Team, ranging from websites to print publications to social media. 
Dylan's First Spark: Web Design
The
homepage for "The Plain Delegate's" website
 was deliberately designed to be a comprehensive hub for information. Scrolling down, users can be made aware of what "
The Plain Delegate
" is and what its role is during CLEIMUN. The landing page uses a parallax effect to modernize the flow of information.  Photos were made dominant on the website to display the various students who attend CLEIMUN. Special attention was given to diversity among international schools and cultures.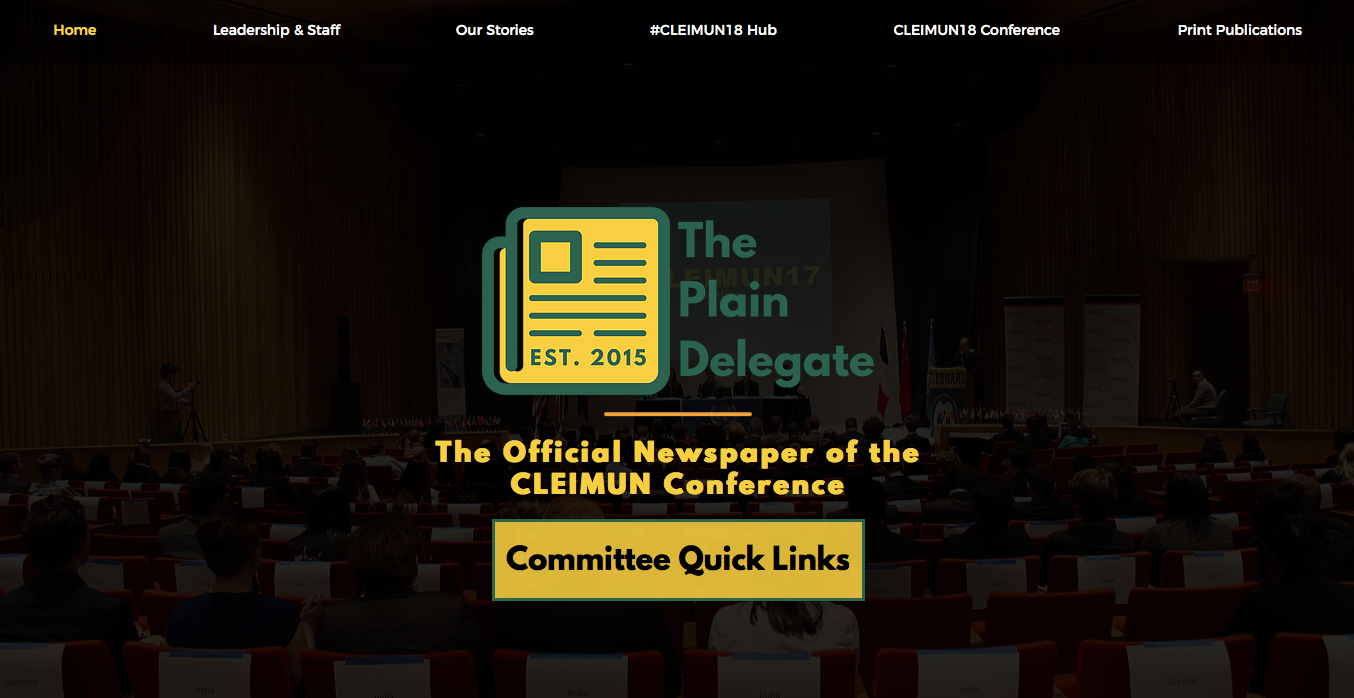 Across the website
, elements were included that would prompt the viewer to interact, whether it be lightboxes or buttons. The layouts of each page followed either a hierarchical structure or a priority structure, with information being structured based on the user's need. Identity guidelines (see below) were followed on the website, with fonts and colors being uploaded directly into the CMS.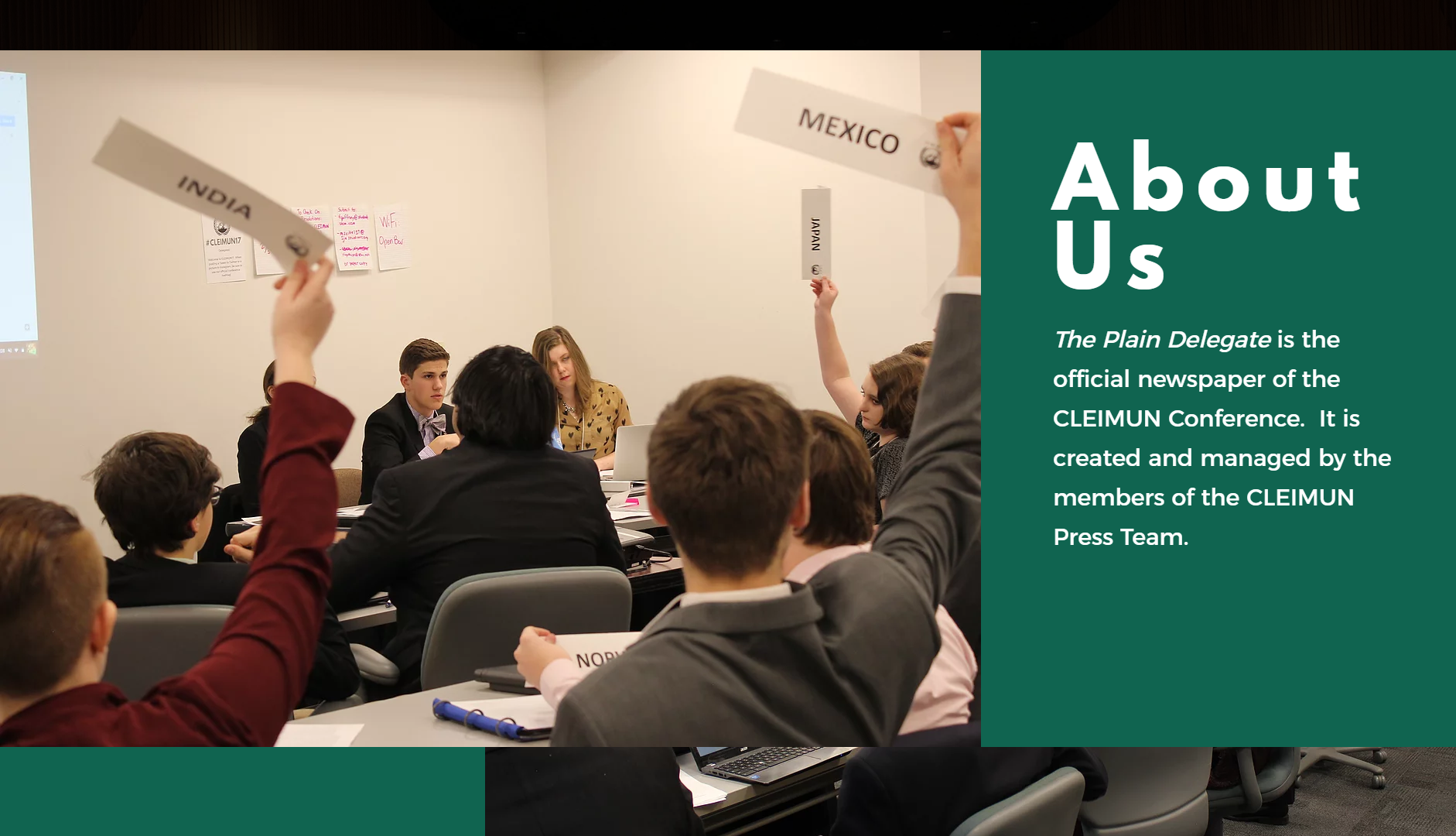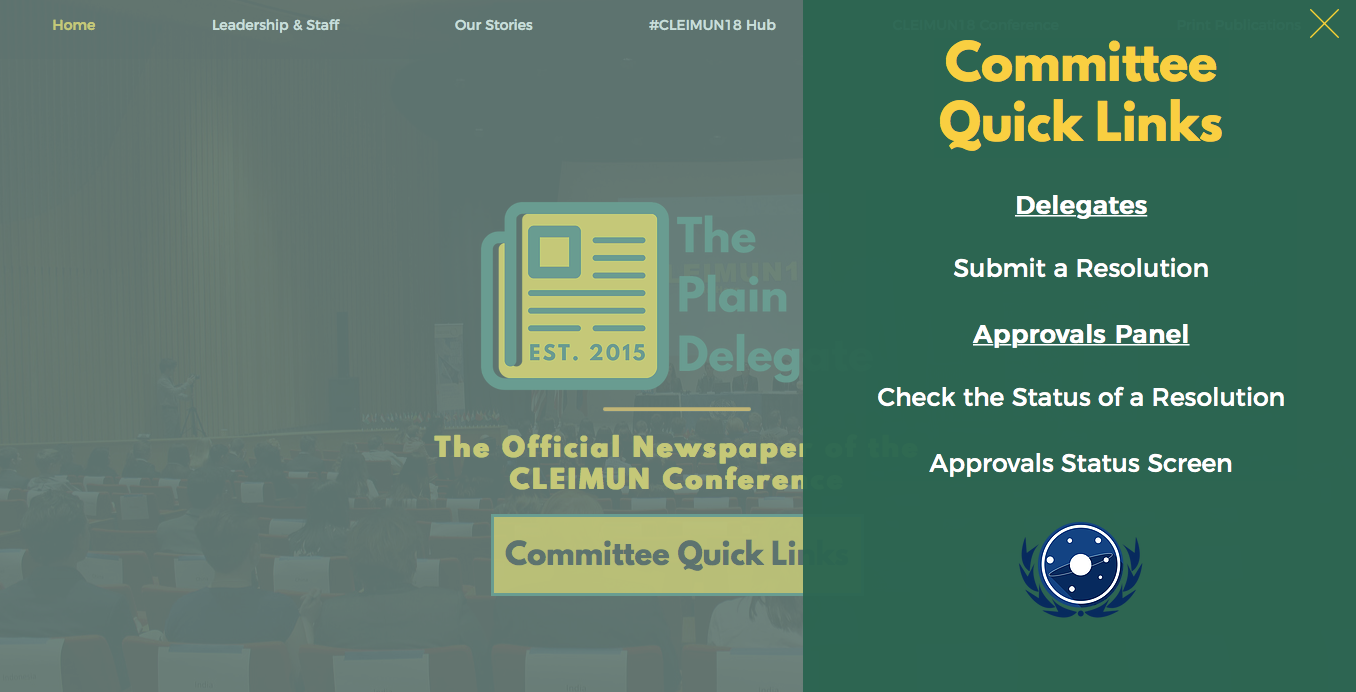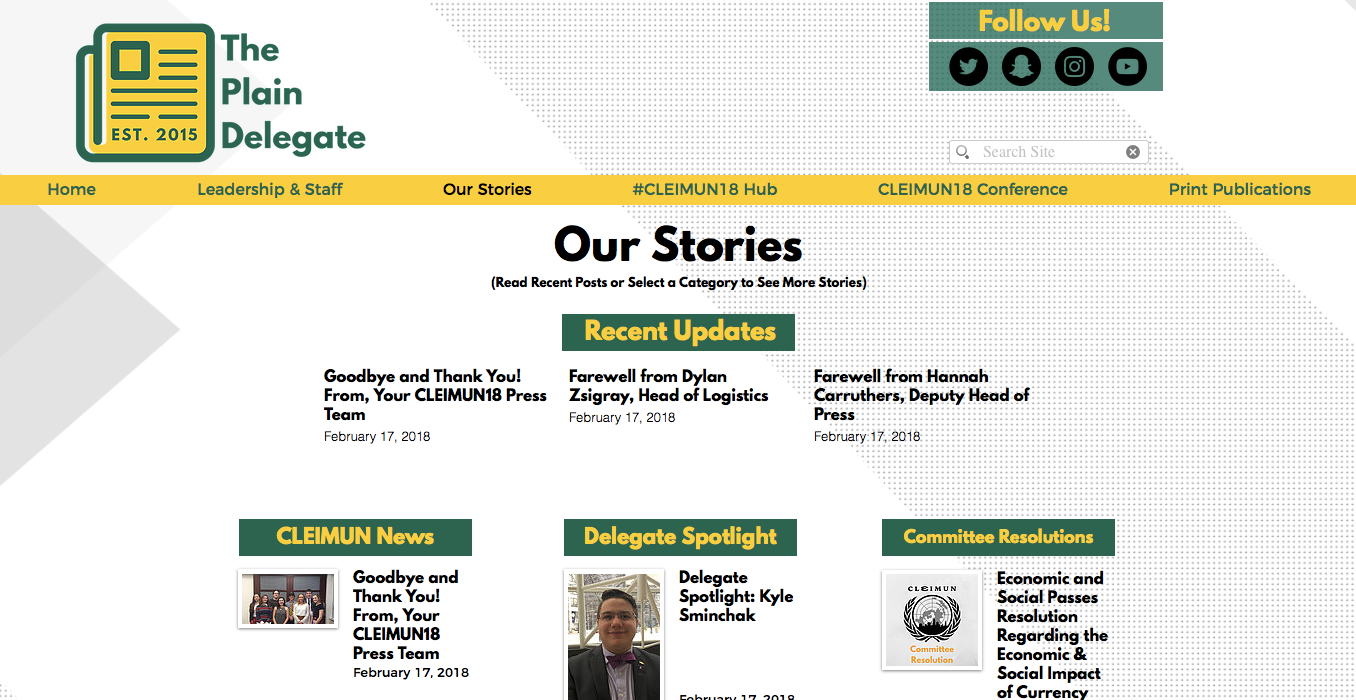 Dylan's Second Spark: Graphic Design
Numerous graphics were created
for CLEIMUN for use online, in print publications, and on social media. Graphics were initially designed in Canva.com before eventually switching over to Adobe products for more control and creativity. Identity Guidelines were custom-created for CLEIMUN, with fonts and colors reflecting the modern aspects of the conference and the partnership between various organizations to make it happen each year.